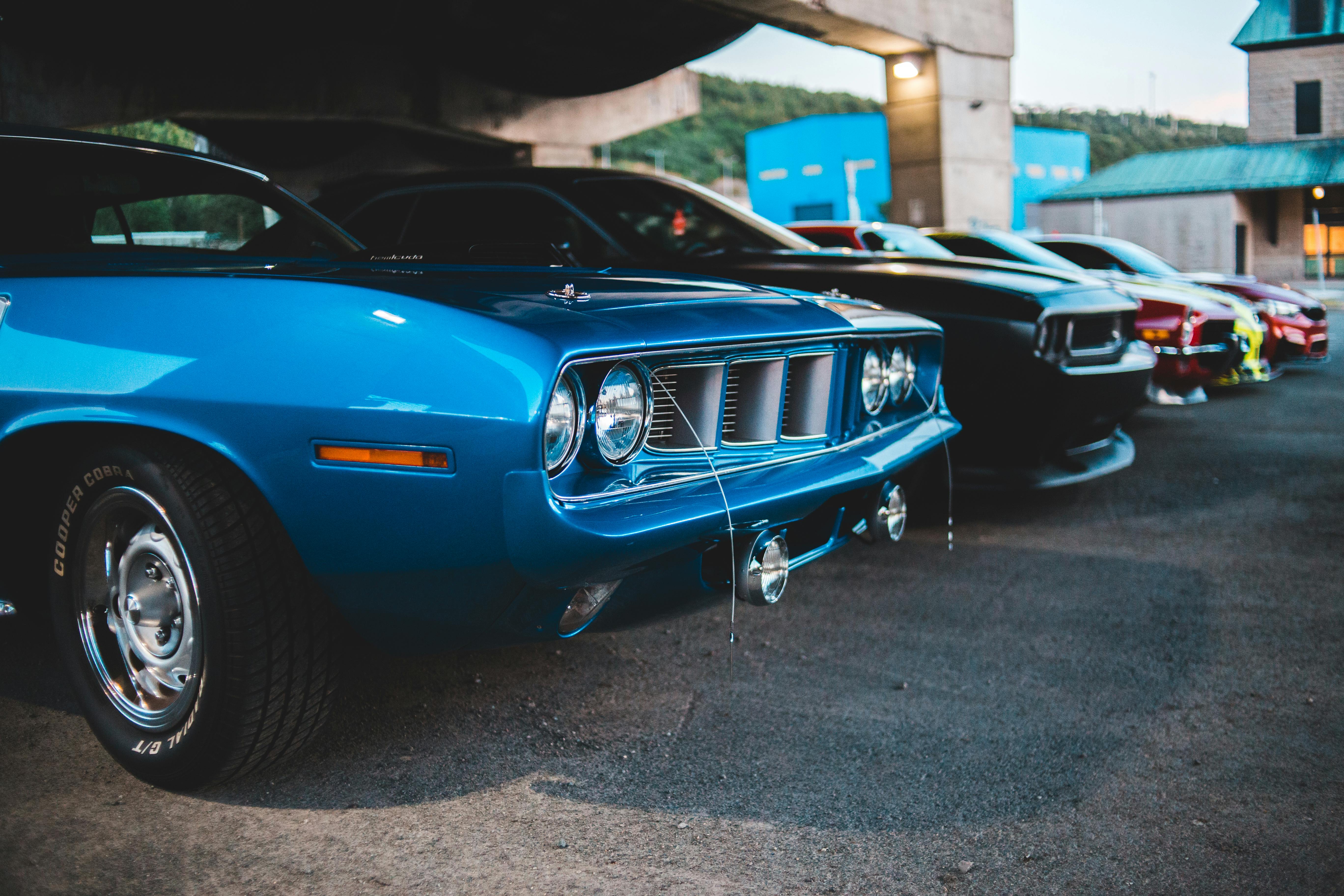 Auto
The new RS250 Evoque in Imperial Blue with dished Range Rover wheels
To expand its lineup and reach a different type of consumer, Land Rover/Range Rover developed a new small crossover that was less expensive and also smaller than the models that came before it. The new model, called the Evoque, received a warm reception and has been a fairly popular seller since it was introduced due to its price, fuel economy and styling. The success of the new model has prompted a British aftermarket design team to create a new upgrade program for the Range Rover SUV. Called the RS250 Evoque, the new update program features a new blue exterior paint scheme and features numerous body components and concave Range Rover wheels that give it a new look. The company even addressed the SUV's interior design by installing a completely custom cabin with a variety of special features.
The aftermarket design team and its engineers first tackled the Evoque's exterior styling. The SUV was first fitted with its bodywork before the entire SUV was repainted. The front received a new bumper, a three-dimensional mesh grille, mesh inserts in the lower part of the grille, LED daytime running lights, company lettering on the hood, headlamp trims, a lower spoiler insert and side lighting. Each side sports new enamel badges, a pair of side skirts and door sills that run between the Range Rover's new wheels, matt gray door handles and a special under-car lighting system for easy entry at night. The rear of the car was finished off with a new bumper that accommodates the exhaust outlets, a roof spoiler, and a badge on the trunk. The entire Evoque was then given an Imperial Blue base paint color that contrasted with a silver-painted hood and black roof that extends to the rear of the SUV.
After the bodywork was installed and everything painted, the British aftermarket styling team fitted a new set of concave forged wheels and a new stainless steel exhaust system. The factory wheels have been removed and replaced with new concave Range Rover wheels that measure 9.0 x 21 on the front and rear axles and give the SUV a more muscular stance. Each wheel is fitted with Michelin sport tires and uses the factory logos in the center of the hub. An aftermarket exhaust system also replaced the factory setup and uses a valve control system that alters engine volume based on throttle pedal position. Behind the Range Rover's wheels are freshly painted blue brake calipers to complement the exterior paint scheme.
Inside, the British design team installed a bespoke interior. All seats, doors, dash and glove box received a black leather and alcantara overlay with quilted stitching. New floor mats, pedals, gauges and clock were also installed to give the Evoque a special and luxurious feel.