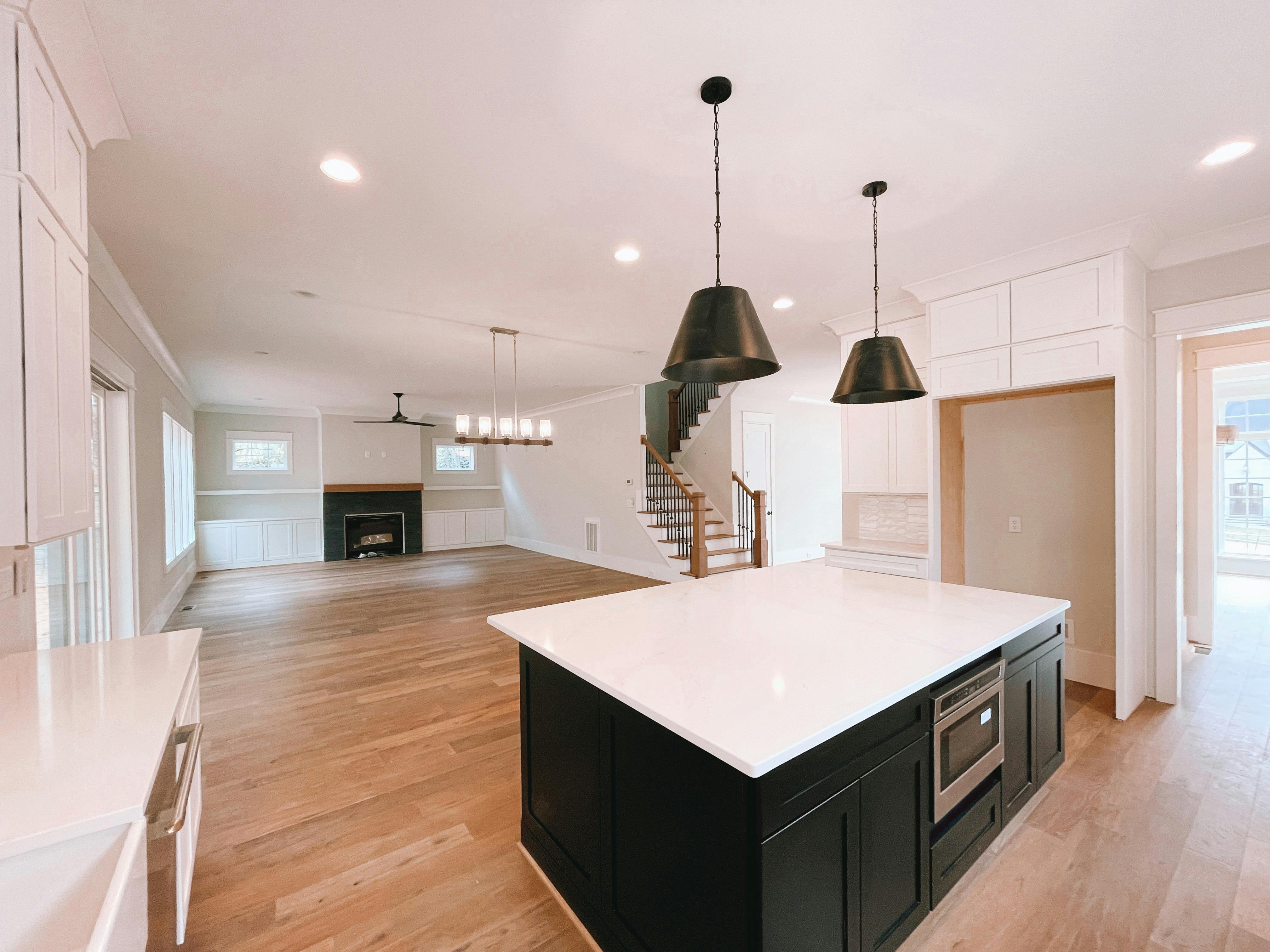 Mark Nash, author of 1001 Tips for Buying and Selling a Home, offers homebuyers home runs and punches in style when searching for a home. It may not be obvious that what he wears when he looks for a house can affect what he pays for a house. Years of showing homes and introducing potential buyers to home sellers, the way buyers portray themselves fashionably makes a big impression.
Real estate agents and home sellers' first impressions are all they have when evaluating potential buyers. If you look well-groomed, understated, and wear clothes appropriate for your household's price range, you could pay less than the tattooed, long-haired, overly-jeweled, ripped-jean shopper you're competing with in multiple offers on the same house. . Buying a home is a business transaction, think business attire when buying a home.
Women
-Pants are fine, but make sure they are not low riders.
-Get rid of t-shirts, tanks and tank tops. House hunting is not a vacation.
-Skirts are great. The minis send the wrong message.
-Wear comfortable but presentable shoes. You will be doing a lot of walking, climbing stairs, and getting in and out of transportation.
-Forget high heels. Spiked heels on shoes can easily dent bamboo and other softer hardwood floors. Also, if you went into the yard to take a look at the roof, you could end up aerating the lawn.
-Save the animal prints for when you're at a club. Busy or fussy fashion styles can be distracting and not make everyone's top ten fashion list.
-Simple jewelry and limited quantities accentuate your business outlook. Skip the bling, otherwise you could end up paying more for a house, because the sellers think you can afford it.
-Simplify makeup, hair and manicure styles to appeal to most people. You won't get a better deal because sellers love your fabulous acrylic nails.
-No fur coats, ever. It's an extravagant and political statement that could cost you a house or an extra $10,000.
-No low-cut or revealing look. Very rarely do homebuyers get a gender discount.
Men
-Check that the soles of shoes are not covered in mud before entering any open house. Many homebuyers never make it to the kitchen after walking across a freshly cleaned carpet in dirty shoes.
-No jogging, gym clothes, bike shorts or bathing suits. Unless you're trying out the workout facility in a condo building on your second visit.
-Business casual pants are best, but if you must wear jeans, make sure they're clean and not ripped.
-Open-collar shirts work fine, but real estate agents and home sellers don't need to see your polished or not-so-polished chest or four gold chains.
-Think twice before wearing more than one earring. If we were all the same, life would be boring.
-Skip the tank tops and muscle shirts and no showing of underwear elastic waistbands please. You can activate Mr. Homeseller, but Mr. Homeseller may not appreciate it.
-Limit the exposure of tattoos, they are fashionable, but not for everyone. The same goes for the ladies in this case.
-Wear simple patterned shirts with matching plain pants. Remember that red denotes power.
Don't dress too much to impress. Leave cufflinks and French cuff shirts at home.
Both
-Coffee "to-go cups" are not a fashion accessory. Coffee spills easily on carpets when climbing stairs or opening cupboards and cabinets when touring properties.
-Baseball caps are for bad hair days. Also, they send the wrong trading message by buying the biggest asset you will own.
-Wet umbrellas must be parked outside the front door, not on hardwood floors or entrance tables and chairs.
-Wear slip-on shoes when touring open houses. You may be asked to remove your shoes out of cultural respect for the owner, inclement weather, or newly installed floor coverings.
-If you don't want to take off your shoes, buy and wear blue disposable surgical booties-or ask your agent for a pair.
-You must wear socks or stockings. No sandals, period. If you are asked to remove your shoes, homeowners won't necessarily want your feet to be bare on their floors.
-Cell phones. If you need to make or receive a call, go to a place where you won't disturb others at the open house. Never negotiate a home purchase contract into a different property contract while you are looking at a house.
-Bring bicycle and motorcycle helmets with you. Ask before parking them on any surface.
-Shorts are fine if they are close to the knee. No ripped or too tight styles.
-Dress for the season. Don't wear shorts in snow or black wool in August, even if it's your best house hunting attire.
-Remove sunglasses when inside buildings. People expect some eye contact.
-Be careful with perfume. Many people are allergic to it nowadays and they could be the owners of the house you fell in love with.
-Put cigarettes, cigars and pipes out of sight. They're not exactly a popular fad or political statement in 2006.
Kids
-T-shirts, pants, shoes and socks are required.
Diapers are not in fashion.