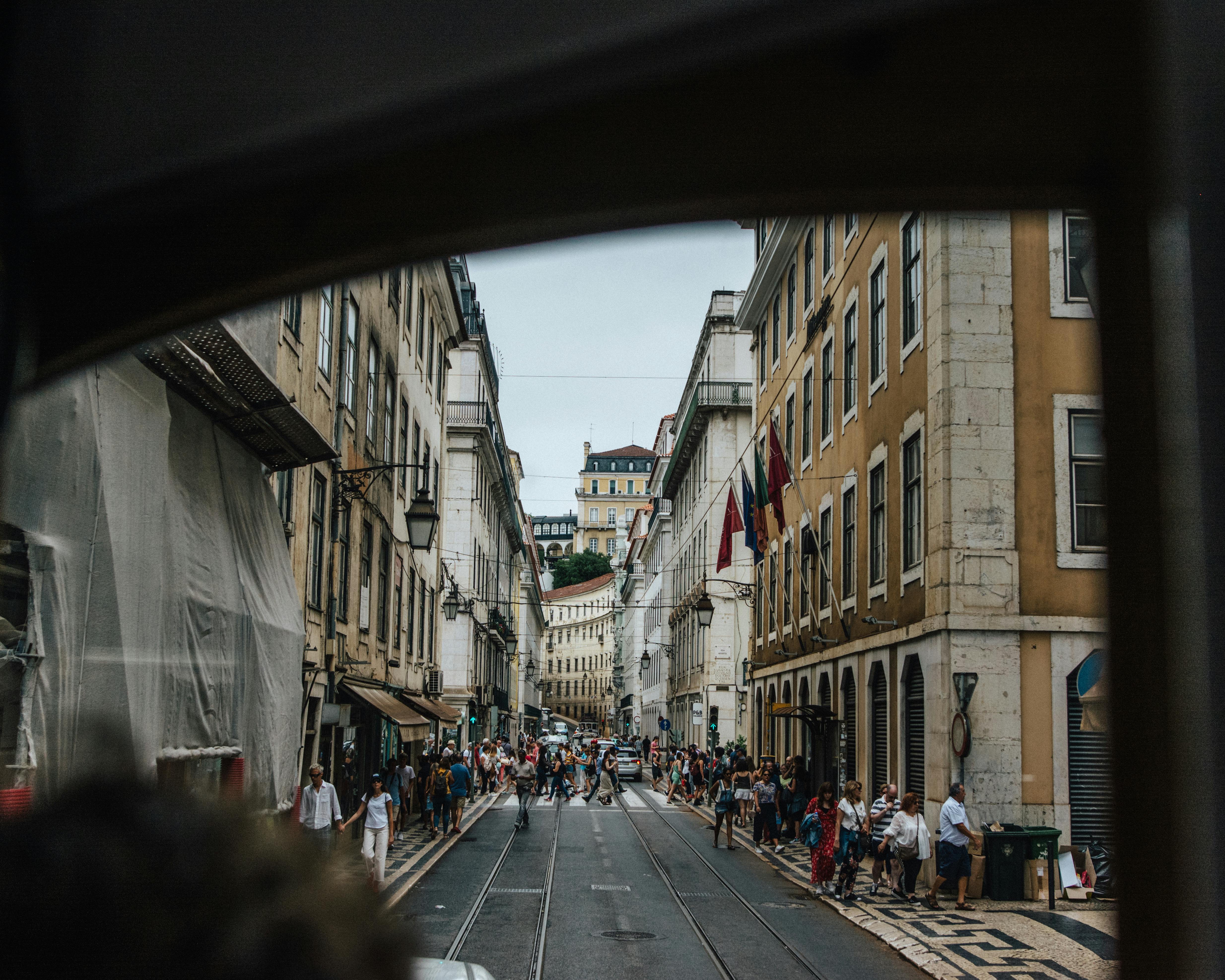 Mention the name of Walt Disney and one can't help but imagine superior animation visuals, magnificent theme parks, an entertainment and financial empire and the little boy who started it all: Mickey Mouse.
In 1928, Walt Disney had fallen on hard times while working in Kansas City. Most of his contracted animators had left him and gone to work for a competing studio. Things seemed bleak, but out of a desperate situation a new character emerged. Inspired by a mouse hanging around his office, at one point Disney could no longer buy cheese to feed him, Mickey Mouse was born. Mickey Mouse is now the most recognizable cartoon in the world. His enduring appeal to people of all nations is one of the great phenomena of the 20th century. The question of why Mickey Mouse has been so successful has been discussed from time to time. Some debate that it is because he was one of the first seriously animated characters. Others say that the way he is drawn is unique compared to other cartoons. Although the success of Mickey Mouse seems to be a mystery to many, his success is the representation of the value of Walt Disney.
In this essay I will look at Mickey Mouse using critical value analysis. Values ​​analysis is the identification of a value or values ​​that define a culture or a person. So in this article I will specifically look at what value Mickey Mouse represents and why that value has made him the most successful cartoon character in the world.
Mickey Mouse's optimism stems from that of his creator, Walt Disney. In an interview, Walt Disney said the following:
"Sometimes I have tried to find out why Mickey attracted everyone. Everyone has tried to find out. To my knowledge, no one has. He is a very nice guy who never hurts anyone, who gets into trouble through no fault of his own, but he always manages to come out smiling.
Mickey "always manages to come out smiling" because Disney learned to "come out smiling".
Looking at all the moments in Walt Disney's life when he was down, one can see that nothing could stop him because he always got back up. Growing up on the farm in Marceline, Missouri, his family had their share of bad times. Two years in a row the crops failed and Disney's father, Elias, had to mortgage the farm. Then the well where the Disney family and cattle drew water became contaminated. After swine fever hit the herd of pigs, Elijah fell seriously ill with typhoid fever. He hovered between life and death for several weeks in the hospital. Walt's older brother, Roy, enlisted in the US Navy during World War I and Walt, inspired by his brother but still a year too young to enlist, persuaded a Red Cross recruiter to enlist. to let him join. Walt was sent to France in October 1918, when the war was practically over. However, he saw the devastated lands over which the war had been waged. He spent ten months in France and told his friends that it was "a lifetime of experience."
In the fall of 1919, Disney tried to get a job as a cartoonist for a newspaper in Kansas City, but all the papers turned him down. He was discouraged but remained determined and got a job at the Pesmen-Rubin Commercial Art Studio. There he befriended a Dutchman named Ub Iwerks. A few weeks after Christmas, they were both laid off, and Disney and Iwerks decided to "show up smiling" and go into business for themselves. They got a job in February 1920 at the Kansas City Film Ad Company.
Disney began experimenting with animation, gradually completing several cartoons that it sent to local theaters. He approached Film Ad Company owner A. Vern Cauger with a suggestion to develop a series of animated shorts. His idea was rejected, so Disney decided to "come up" again and strike out on his own. He raised $15,000 from local investors and used the money to set up a small studio with a crew. Walt teamed up with his brother Roy as business partners to eventually establish three-bedroom Disney Brother Studios in Los Angeles.
Walt signed a contract with New York distributor Margaret Winkler and her sponsor, Universal Studios, for one series and an option for two more of "Alice's Wonderland." An animated comedy that featured a live-action six-year-old boy filmed in a cartoon setting. The initial contract called for one cartoon per month. In 1924, Margaret Winkler's husband, Charles Mintz, took over the distributorship, demanding a film every three weeks. In 1926, with a steady income, a new studio was built and a new animated character, named Oswald the Lucky Rabbit, was developed. It started in 1927 and became a huge success. In 1928, Oswald's current contract expired and Mintz concocted a plan to make Disney and his studio fold to him, slowly attracting most of Walt's staff. Disney negotiated with Mintz for a new contract and was surprised when Mintz offered him less money and told him to take it or leave it. Within days, most of the other Disney animators also began working for Mintz. Roy Disney was very upset and asked his brother, "Do you realize what kind of situation we're in? We've lost our animators and it looks like we're going to lose our studio." Meeting the first major crisis of his career with a "smile", Walt held secret brainstorming sessions with Ub Iwerks and his brother Roy. At a time when things seemed to be at their worst, Mickey Mouse emerged here.
Just like his creator, Mickey also went through tough times and was always able to pick himself up. In 1928, Mickey starred in his first film, "Plane Crazy," and "Gallopin' Gaucho" followed. His third film was a breakthrough that incorporated sound for the first time called "Steamboat Willie." In "Steamboat Willie", Mickey gets into a "fight" with the captain, but tries to maintain his confidence and pretends that he is not afraid of him when his expression sometimes dictates otherwise. Even in the early cartoon shorts, Mickey doesn't back down from his troubles. There were many times in Walt's life when he was faced with a frightening situation but he had to keep his head up and move on. "Mickey didn't look for trouble, and he didn't complain; he rolled with the punches… as in "The Little Tailor," he showed warrior's wit and won, once again, a kiss from my darling… Minnie." Walt Disney's pen enticed Mickey Mouse to remain optimistic as he faced the fight.
Mickey Mouse's personality is that of its author, Walt Disney. As a young man, Walt Disney always impressed friends and family alike "with his mischievous curiosity and fun-loving nature." His younger sister, Ruth, noted that he had an engaging personality and "was always thinking of ideas." She said that throughout her life, "Walt always seemed like a boy to me." Mickey is the type of person who is always playing around and cracking jokes. The whole concept of creating Disneyland and Disneyworld, the two major theme parks, and its spokesman, Mickey Mouse, is to inspire people to keep the wonder, youth and fun of life alive in everyone. Walt Disney always seemed like a boy to his sister Ruth, just like Mickey Mouse. A cartoon never gets old and never changes with age, it never dies. When Ub Iwerks was shown preliminary sketches of Walt's Mickey, he said, "He looks just like you: the same nose, the same face, the same whiskers, the same mannerisms and expressions. All he needs now is your voice." Walt admitted that he looked in the mirror and used his face as a model and that many of the facial expressions were his own." Mickey's appealing charisma of youth and joy in making others happy comes from the imagination of Walt Disney's make others happy.
Mickey Mouse's perseverance to succeed is the reason he is so appealing. In America, most people were all "small." The decade before Mickey Mouse, the United States lived through World War I, and a year after the creation of Mickey came the Great Depression. The distance that separated the rich from the poor was immense. There wasn't much in between. On the contrary, the number of poor and middle class far outnumbered those at the top end of the social scale. Walt Disney had also lived together with the United States during these difficult times. Disney had always been the "little guy." Hollywood was always picking on him and trying to take advantage of him. He talks about when he was disastrously poor in his tiny Kansas City office and one of his friends was a little mouse. He states, "I used to crawl around my desk and feed him bits of cheese. I became very fond of him and looked forward to visits from him." Disney had nothing but a mouse to look forward to. "He would take the cheese off my fingers and then curl up and fall asleep in the palm of my hand," he said. Then came a period when he couldn't even buy cheese for the mouse anymore. In those difficult times, Disney remained determined to make his dreams come true, just as everyone else in America wanted.
When the time came when Walt Disney succeeded in creating Mickey Mouse, he couldn't help but put into that mouse the same valuable feature that Disney had in itself. Disney knew he had become a success because he decided to never give up. He decided to take the courage to "never give up" and put it into animated form. Mickey Mouse is an animated creation of the value of "never give up". Mickey Mouse is as attractive as a cartoon because people in the United States and around the world recognize that value of never giving up in Mickey. The value of Mickey Mouse is a direct representation of that same value of Walt Disney. The greatest human achievement possible is to get back up again. Anyone who possesses this quality can never be defeated and can do anything. People realize that and can feel it in Mickey Mouse's personality. People want to be like Mickey Mouse and that's why he's so cute.
Mickey Mouse and Walt Disney have exactly the same value. "There's a lot of Mouse in me," Disney said of himself. Both are big hits. Disney's success stemmed from the worldwide appeal of Mickey Mouse. Mickey's success stemmed from the worldwide appeal of Walt Disney.
Looking at Mickey Mouse as the text that has permanently become a global phenomenon, and then its creator, the value of "never give up" is easily identified as the one they both have in common. It is the value that they and the people who admire them also have in common. Answer the question why Mickey Mouse has become so successful. He is the embodiment of the Walt Disney character. They both had extremely difficult times in their lives, just like most people at some point in theirs. They both endured the hard times because they knew they would eventually succeed. People identify with both because they know that sooner or later they will succeed if they exercise the same value of "never giving up."