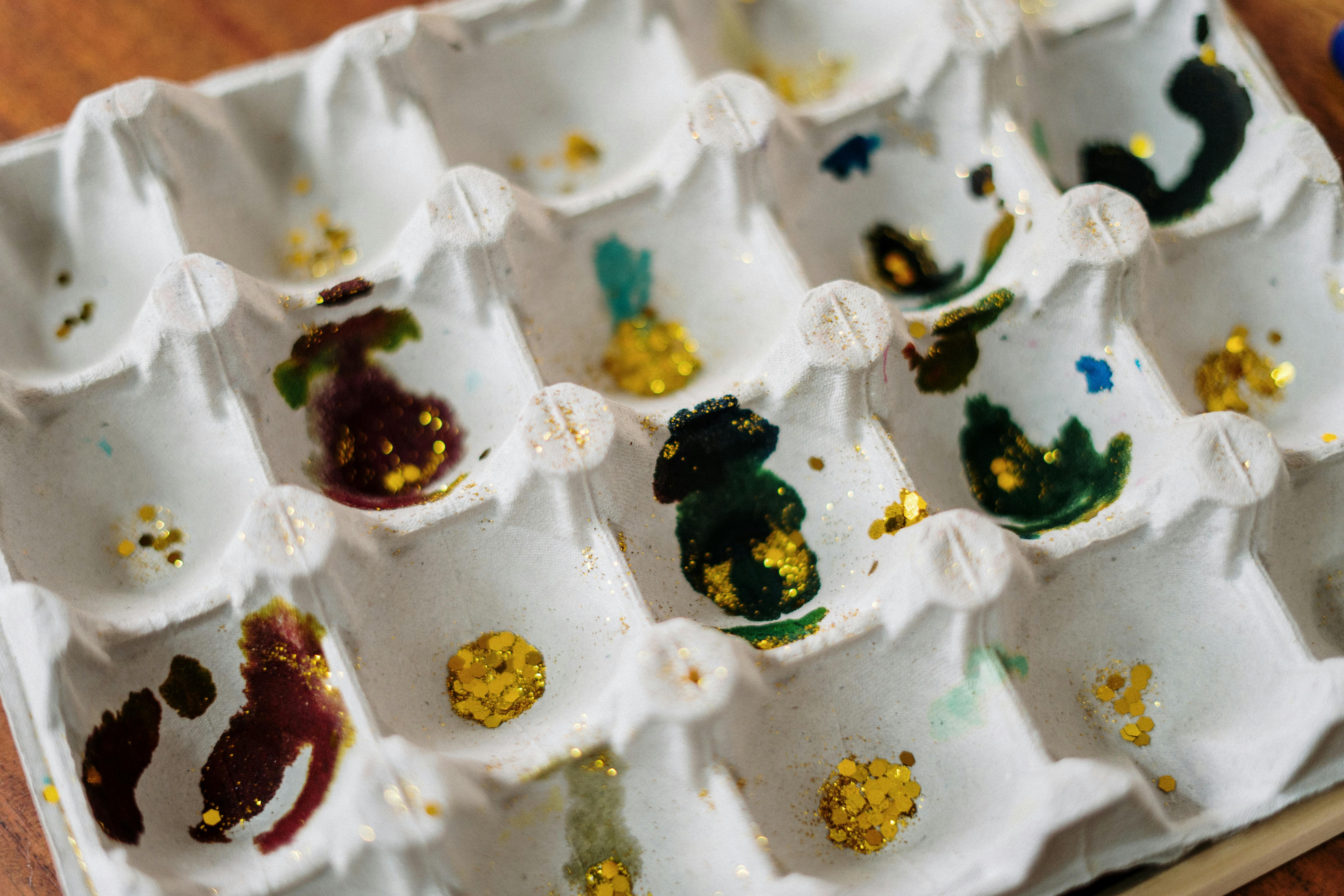 Antique Indian trunks lined with iron straps and brass medallions, elegant farmhouse interiors update their style simply by using old wooden chests turned into functional coffee tables that have the added value of storage. Some are intricately detailed with elephants and horses bearing stories from the Spice Route and others are painted in a rustic turquoise patina reminiscent of Jodhpur, the Blue City. Aged paint feels natural on antique rustic cabinets made from recycled old doors, antique woods that are so beautifully aged and naturally varnished. Dining tables made with antique doors complete with iron latches and posts are perfectly accented with wrought iron chairs.
Vintage rustic antique arches turn the kitchen mantel into a statement, green foliage in brass pots draws attention to hand-carved details and naturally washed patina. Tribal table runners with colorful textures will give your tables a chic, bohemian and worldly style that works well with a multitude of colors. Pick an old planter and fill it with beautiful plants or herbs from the cottage garden. Antique bowls and rustic brass urns used as centerpieces overflowing with seasonal pumpkins, pines, and blooming twigs add to the old-fashioned cabin charm. Add farm-inspired decorations, homemade flower crowns, and flower arrangements that add a charming personal touch. A rustic antique chakra bookshelf adds instant charm, offering a place to store books and your travel collections. Chests of long wooden blankets in worn blue and green tones used at the end of the bed or as a window console placed in the corner, you can enjoy the sun while reading your favorite book.
Bring the farm to nursery theme by hanging an old jharokha window full of baby photos. The windows are given a touch of rustic style with fabric blankets hand-woven by artisans in natural cotton fibers and vibrant colors. Install old rustic boxes filled with colorful seasonal flowers on your windowsill. Sheer saree curtains are great for kitchen windows, breakfast bars, or other spaces where natural light adds charming flair and some privacy without stopping the sunlight.
Instantly update your bedroom by replacing your headboard with rustic Indian doors from the s. XVIII. Old wooden spice mortar from Indian villages turned into umbrella stands, unusual columns and pillars add to the eclectic character. Hand-carved Tree of Dreams wall panels are statement pieces of art, which are creative and full of positive energy. Kamasutra panels carved from neutral toned woods in a whimsical whitewashed farmhouse style add to the romance of the bedroom. The rustic log cabin look of the lotus carved cabinets with antique doors and vintage sideboard consoles add a rustic touch to your home. High-end Suzani embroidered pillowcases can be a luxurious splurge when updating a bedroom. Use handloomed cotton blankets to create a country-style makeover or snuggle up in a soft pashmina blanket. Farmhouse décor is a statement of your lifestyle, laid-back luxury and casual country chic.